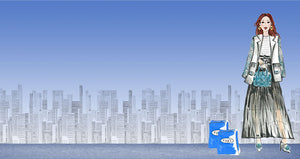 FOX'S has been in the business of fashion for over 40 years. We currently have fifteen stores across 6 states in the United States. Our product base includes Ladies apparel, shoes, jewelry, and accessories.
Our buyers travel the globe in search of the most creative and desirable merchandise the industry has to offer. Our relationships with designers and manufacturers are central to our success. We rely on their vision and expertise to provide the excitement in our stores.
We work closely with our Vendors. Merchandise moves swiftly to our stores and sells fast. We reorder frequently according to your availability. We welcome quantities large or small.
How We Work
FOX'S keeps it simple.  For our overseas Vendors, we wire funds prior to shipment.  For Domestic Vendors, we pay upon receipt.  We work with many couriers and provide our account information for easy shipping.
We hope to work with you and make your Brand a new favorite for the FOX'S customer.